Making it simple to

Create a Change

in the world

I help entrepreneurs solve important environmental and societal problems by getting their ideas, products, and services in front of their potential clients, the people that want to see a positive change in the world and better options to choose from.

See how below
Getting attention

from people who want

a positive change in the world

,
who support your ideas, products, and services

There are increasingly more people that care about the problems of our world and strive to live sustainable, conscious lives. These people want solutions to environmental and societal problems. They want options to choose from, such as bio-degradable water bottles and bags, renewable energy, eco-friendly household products, vegan restaurants and grocery stores, carbon negative construction, and alternative education. If you are creating these options, they will become your loyal clients.

They do what they can to make a difference by supporting businesses like yours.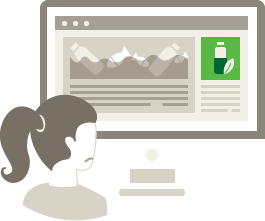 When these people read
about such problems,
they see your solution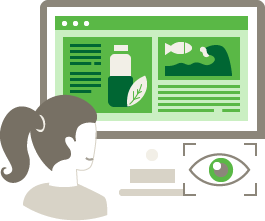 When they visit your website
to learn more, we record their
session and begin tracking them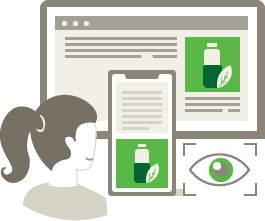 You appear in front of them
everywhere they go,
reminding to take action
They become your loyal clients,
support you, and invite others
to do the same
There are
progressively more people

actively voting with their money by

supporting sustainable businesses

The perspective shifted. People are more mindful about the products and services that they use. They choose sustainable, healthy options, and stop supporting those that cause our environmental and societal problems. I work with tools and strategies that will help us show your solution to the right people and at the perfect time.

You have an advantage over established corporations because they are not prioritizing sustainable development and greater good just yet. The growing success of businesses like yours is creating a global shift of the priorities in business development and product design.
Consistent evolution

of your entire marketing strategy through

feedback loops

Life naturally grows and improves with every generation in every environment. Similarly, I will consistently analyze, adapt to the market, and improve your website and marketing campaign. Extensive data tracking and analytics assist with choosing the next steps. You will finally avoid playing the lottery with your investment because you will always know the best options.

Your marketing strategy is consistently improved over time. It grows and evolves around what gets you and your business the best results. This simple, confident approach ensures success.
We create a new iteration of the website pages, ads, and of the overall strategy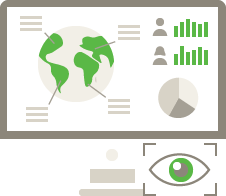 We closely track and analyze interactions with the website and ads
Gathered data helps evolve the marketing strategy. The feedback loop begins again.
Your success

is in the best interest of the world

I am happy that there are increasingly more change-makers nowadays. They are stepping up and creating solutions to our environmental and societal challenges. Nothing is more important or gratifying to us than happily working to ensure a bright future for our children, and all life on Earth.

This is why I truly care about the success of the entrepreneurs I choose to work with. This is why I believe in their mission.

Book a strategy session with me to see if we are a good fit because I would love to help you create a change in the world.